They say that some people simply eat to live, while others live to eat. Anyone who tries our menu at Butcher and the Farmer Tramsheds belongs firmly in the second camp.
Whether you're choosing meats from the farmer, the butcher, or the sea- you're sure to leave satisfied. And if sharing is your thing, we have a range of delicious options that are designed to be shared between you and your fellow visitors.
We also have a "Locals' Favourites" selection, full of our most popular dishes chosen by you over the years. Sit back, relax and enjoy your seat at the Butcher and the Farmer table.
Angus beef patty on a potato bun, cos lettuce, bacon bush tomato jam, pepperberry aioli and American cheese. Served with crispy chips or the Farmer salad

Portuguese marinated half chicken hit with our signature peri peri basting, served with toasted pita and crispy chips

Confit duck leg and Toulouse sausage with white cannellini beans and smoked pork belly, slowly-braised in a rich tomato-based sauce. Served with a wholegrain sourdough roll

MUSHROOM & MASH PIE (V)

27

White miso-roasted mushrooms, honey baked onions and mash, served with the Farmer salad

Roasted mushrooms, smoked salmon sauce, native sea banana and dill oil
Half Flamed Chicken, 200g Rump, 1/2 rack of pork or beef ribs, traditional boerewors coil & choice of side sauce. Sides not included.
Pickled cucumber, sumac, mixed herbs, EVOO

CRISPY CAULIFLOWER (V)

13

Cauliflower florets, 18 month aged Parmesan, drizzled with sweet & sour sauce

ROASTED MAPLE PUMPKIN (VG)

17

Half roasted pumpkin, smoky maple glaze, creamy almonds, chimichurri, harissa, apple & herb salad

Basted in our Butcher's Signature sauce, served with crispy chips or the Farmer's salad

CRISPY PRAWN TACOS (3 pieces)

24

Polenta crusted with crunchy slaw, chipotle yoghurt, charred corn salsa and lemon myrtle
Basted in our Butcher's Signature sauce, served with
crispy chips or the Farmer salad
Slow cooked and generously basted in our Butcher's Signature sauce, served with crispy chips or the Farmer salad
Crispy chat potatoes, truffle oil and grated Gruyere

Smoky chilli yoghurt, ricotta salata and puffed quinoa

Mixed lettuce and herbs, cherry tomatoes, pecorino and honey mustard dressing
For children under 12
Served with crispy chips or the Farmer salad and a scoop of vanilla ice-cream for dessert
Grilled Chicken Tenders

15

Basted in lemon & herb

Basted in our Butcher's Signature sauce

Angus beef patty, cheese and ketchup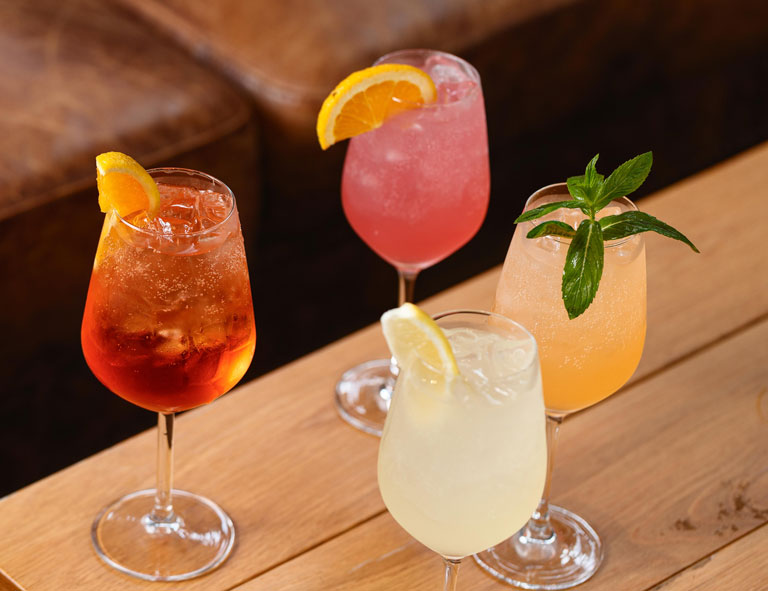 Classic ingredients, inspired tastes
Visit us for dinner or during the weekend and expect to find all your favourites, from chicken to salmon. Not to mention, we offer a wide variety of seasonal vegetable dishes- straight from the farm. However, not a single dish is your average meal, as the crispy skin salmon is packed with flavour, the chicken is cooked to perfection, and the vegetable plates are carefully prepared with additional flavours and textures.
We also offer a kids' menu, and a selection of desserts that you certainly won't want to share.
Find Butcher and the Farmer in Sydney
Butcher and the Farmer began in Sydney's historic Tramsheds.
Tramsheds
Located near the waterfront in Glebe, our original location is a stone's throw from the city centre. Enjoy dinner at the Tramsheds before an evening stroll by the Jubilee Oval and the bay.
Be sure to book ahead of time at our Tramsheds location to secure a table, and don't forget to examine the menu before you arrive to help you make your important dinner decision.