They say that some people simply eat to live, while others live to eat. Anyone who tries our dinner and weekend menu at Butcher and the Farmer Tramsheds belongs firmly in the second camp.
Whether you're choosing meats from the farmer, the butcher, or the sea- you're sure to leave satisfied. And if sharing is your thing, we have a range of delicious aperitivo options that are designed to be shared between you and your fellow visitors.
If you're keen to share, look no further than our for the table menu and order several plates with your dining mates. This gives you the opportunity to taste everything that appeals to you – rather than just one.
Here's what to expect from dinner in Sydney at Butcher and the Farmer.
Charred broccolini, garlic toum, zesty salsa verde

cauliflower puree, pomegranate

Creamy mash with parsley and shallots

Half roasted pumpkin, smokey maple glaze, creamy almonds, chimichurri, harissa, apple & herb salad

Braised Fable mushroom & lentil ragu, citrus yogurt, pomegranate & crispy chickpeas

mesclun leaves, cucumber, fennel, herb dressing, aged Parmesan
Flathead fillets, pickled red cabbage, burnt corn, jalapeno mayo, coriander

Atlantic salmon, mussels, mixed grains, cherry tomatoes and lobster bisque
Char-grilled Chicken Breast

30

Summer vegetable stew, pesto, bacon & EVOO

Porchetta, seasonal slaw, burnt apple puree & wholegrain veal glaze
Grass-fed. Served with your choice of Fries or Farmer's Salad

Grain-fed. Served with your choice of Fries or Farmer's Salad

Grain-fed. Served with your choice of Fries or Farmer's Salad

Grain-fed. Served with your choice of Fries or Farmer's Salad
260g Angus beef patty, double American cheese, pickles, oak lettuce, mustard, ketchup & mayonnaise. Served with your choice of Fries, Mash or Farmer's Salad

Vegetable patty, pickled red cabbage & mint, yoghurt, beetroot, halloumi
Grilled Chicken Tenders

13

Char-grilled chicken tenders, lemon & herb basting

Flathead fillet served with fries

Angus beef patty, cheese, ketchup & brioche bun
Sticky meringue, fresh wild berries, chantilly cream & raspberry puree

CHOCOLATE WALNUT BROWNIE

15

Warm chocolate walnut brownie, chocolate sauce, vanilla ice-cream & caramel popcorn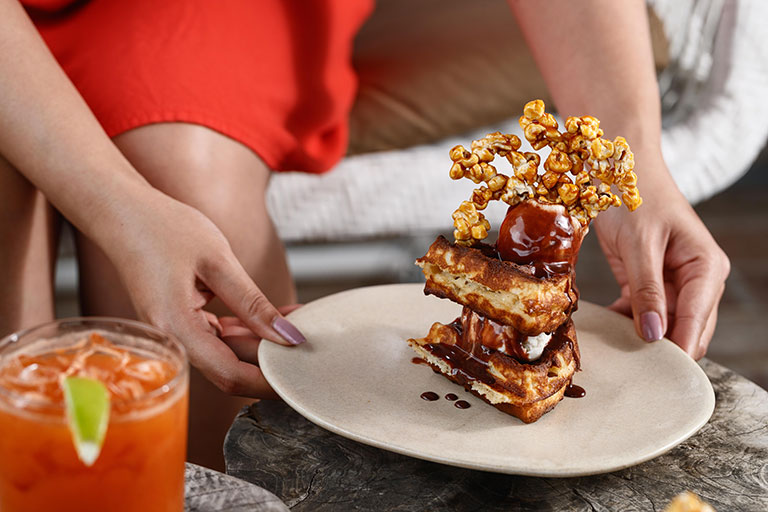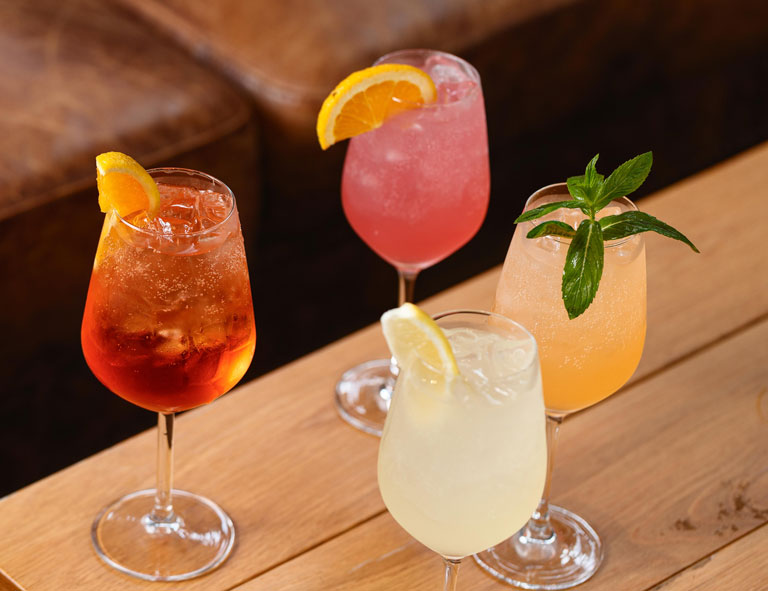 Classic ingredients, inspired tastes
Visit us for dinner or during the weekend and expect to find all your favourites, from chicken to salmon. Not to mention, we offer a wide variety of seasonal vegetable dishes- straight from the farm. However, not a single dish is your average meal, as the crispy skin salmon is packed with flavour, the chicken is cooked to perfection, and the vegetable plates are carefully prepared with additional flavours and textures.
We also offer a kids' menu, and a selection of desserts that you certainly won't want to share.
Find Butcher and the Farmer in Sydney
Butcher and the Farmer began in Sydney's historic Tramsheds.
Tramsheds
Located near the waterfront in Glebe, our original location is a stone's throw from the city centre. Enjoy dinner at the Tramsheds before an evening stroll by the Jubilee Oval and the bay.
Be sure to book ahead of time at our Tramsheds location to secure a table, and don't forget to examine the menu before you arrive to help you make your important dinner decision.